From
Big Data
To
One Page Reporting
We implement projects in the field of data warehouse as well as analytic systems supporting the operational and financial activities of enterprises. Solet expert solutions are characterized by high flexibility while maintaining the possibility of using standard modules for all areas of the company business activities.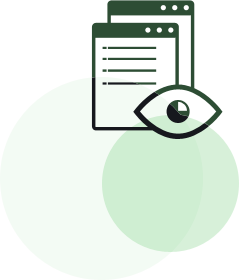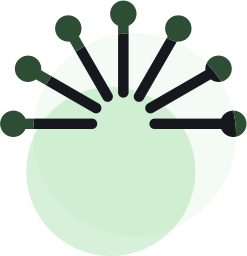 INFORMATION
Interpretation of facts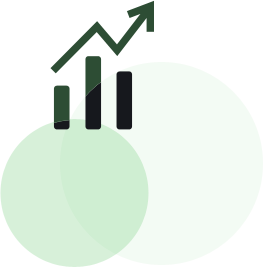 DECISIONS
Business acceleration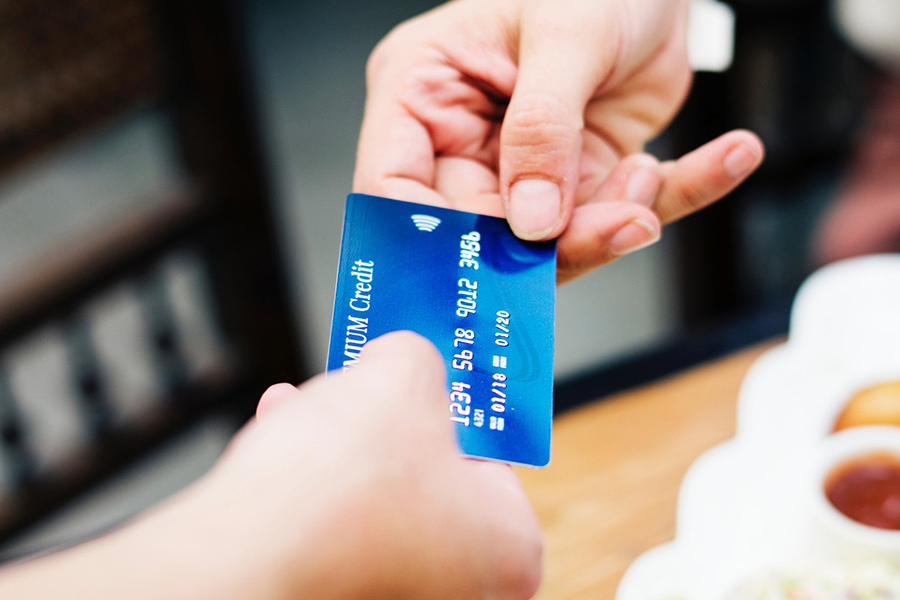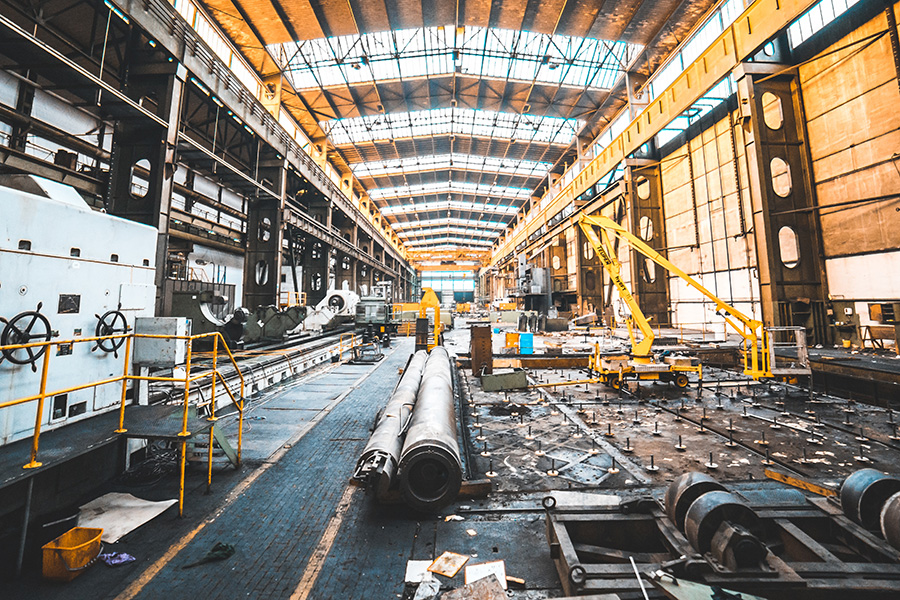 Multi-sectional analysis of sales structure and dynamicsincluding among others the cross-section of assortment items, customers, sales channel with reference to features of sales transactions, warehouse batches and ordering documents
Retail sales daily reports, including average sales per receipt by geographical structure
Analysis of flyer sales and private label sales
Sales trends analysis by goods range
Price index, goods range price benchmarking for particular points of sale with reference to selected points of sale of the competition
Numerical analysis
Performance analysis for marketing activities
Monitoring of promotion costs
Discount analysis by type and with reference to catalogue prices
Analysis of retrospective discounts
Monitoring of customer loyalty indexes, including frequency and volume of purchase in the assortment structure
Analyses of conducted surveys and market research results
Analysis of average margin and economic performance of sales transaction , with reference to the settled costs of the capital involved, logistics costs, transport costs, as well as granted and received retrospective discounts
Performance analysis of salesmen, sales representatives, RSM, ASM, salesmen groups including target performance levels
Profitability analyses for points of sale, assortment groups, products, sales channels and customers
Sales and rotation analysis for display goods
Analysis of coupon sales and producer groups
Performance analysis for display boxesincluding sales indexes and unit margin per a single case of a given assortment occurrence in a box
Share of sales to share in the area
Customer orders performance level, including lost sales analysis with definition of cause and value of the lost margin
Analysis of the structure and dynamics of receivables by customer and sales representative
Estimation of cash inflows in reference to sales transactions
Dynamics and structure of warehouse turnover - including: multi-section quantitative and value analysis of receipts, transfers, releases, returns, inventory documents
Dynamics and structure of inventory - including, among others , level of batch inventory divided into storage locations and age structure
Logistics indicators: turnover, availability, continuity, back orders, stock up frequency, storing costs, % claims ratio, efficiency ratio, reservation value, storage capacity, work analysis
Shortages in released goods - analysis of relations between value of goods ordered by customers and value of goods released from the warehouse
Scanner control reports – the amount of controls, purchasers' errors, controllers' errors
Logistics controlling – transport effectiveness and efficiency analysis, structure and dynamics of transport costs, warehouse effectiveness analysis, losses on goods
Transport costs allocation based on the parameters of transport documents and/or the applied engineering model route
Outgoing capacity analysis of the fleet calculated by pallet or carriage including overloading analysis and empty runs rate
Warehouse performance analysis – general performance indicators, compliance of orders, acceptance of delivery, mediator (cash box) and internal operations in the warehouse
Supplier dossier – general information, quantitative share of the supplier's SKU, back margin, target, marketing budget, share of the supplier's SKU in the sales structure, indicators – lead time, % of defective deliveries
Ratio analysis for compliance of delivered goods with order, surpluses and deficits in deliveries
Analysis of the Delivery Lead Time indicator - time of supplier order performance in relation to the forecast assumptions for individual items of the product range
Current value of overdue orders
Purchase reports, including: demand analysis against inventory balance, orders, inbound shipments, surplus and shortage parameters, stock up parameters in a cross-section by the place of storage
Assortment categorization in the structure of ABC and XYZ groups
Analysis of the economic order value
Analysis of the introduction process of new links into the supply chain
Comparative analyses of scheduled shipments, deliveries and loading of goods
Developing general principles for particular production plans based on sales forecasts, customer orders and with reference to current inventory levels
Production plan performance analysis
Multi-sectional analysis of production orders, including comparative analysis of the real consumption of manufacturing process components in relation to specified standards
Analysis of machinery idle and working times with accuracy to one working shift and by cross-section of a given production order
Monitoring the parameters of technological operations by particular routes
Quality control reports with reference to the extent and cause of deviations from assumed standards.
Multi-sectional analysis of the technical production cost by time and product price factors, with reference to recurrence relations in multistage production
Support for the calculation of the controlling Technical Production Cost, including allocation profiles for production costs
Calculation of the manufacturing cost and the sales price of finished goods
Ad-hoc calculations of the break-even points for the specified sales price on the basis of the selected option of the finished item price calculation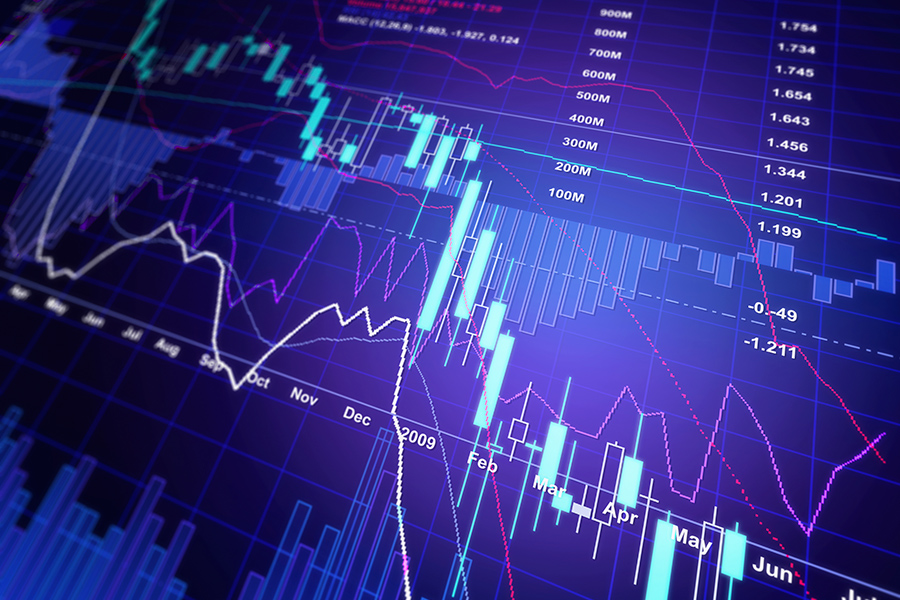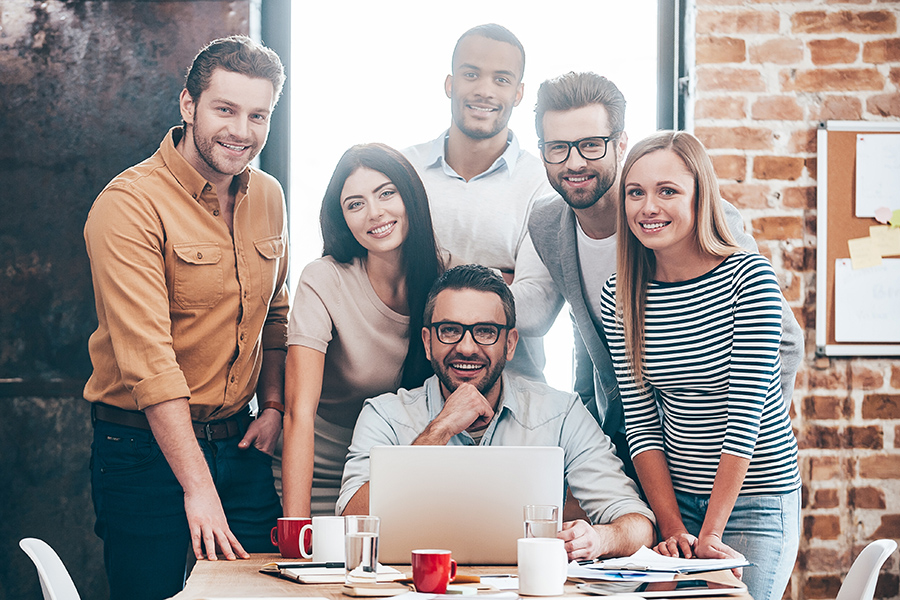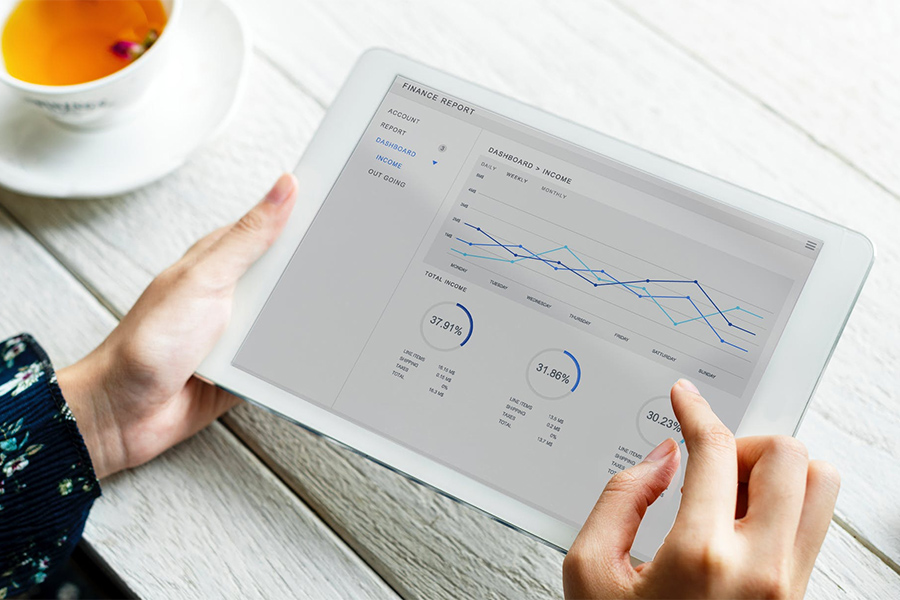 Handling of analyses in the multi-level structure of the capital group
Analysis of the structure and dynamics of financial statements in the selected format (statutory format, KPWiG, US GAAP, KNUiFE) as per company and capital group
Mapping of financial statements from general ledger and detailed accounting records
Generating financial statements based on mapping formulas from data from the source system or MS Excel spreadsheets
Loading financial statements from MS Excel spreadsheets, entering data into financial statements using worksheets
Automation of the process of allocation of value of explanatory notes to the financial statements (including, among others: structure of receivables, structure of liabilities, detailed analysis of changes in the group of tangible assets)
Registration of presentation and consolidation adjustments, adjustment of company's equity and holding of the subsidiaries' capital , calculation of company's value and minority interest
Automatic process of excluding mutual transactions in the capital group
Handling of intergroup transaction balance register, generating discrepancies reports
Full and proportional method of financial statements consolidation
Presentation by the equity method, handling dimension of segmentation
Analysis of the financial situationincluding dynamics and structure of assets and liabilities with reference to source data (including the structure and dynamics of receivables, liabilities, inventories)
Measuring the degree of operating and financial leverage
Profitability ratio, debt ratio analysis, liquidity ratio
Developing financial data models, including financial results forecasting
Cost analysis structured per particular organizational unit of the company
Cost analyses under real cost income statement, regular, planned and standard, including deviation analyses
Handling cost allocation profiles according to defined distribution keys, including support for the ABC accounting method
Time Driven Activity Based Costs statement
Creating a layout and generating data for multisectional and multi-level controlling accounts,, including e.g. profitability analyses of products, customers, projects and sales channels
Centralised and decentralised budgeting
Budget performance control, including support for flexible budgeting options
Operational analyses of cash flow and balance, generating item value of cash budget
Risk analysis for the receivables portfolio, average payment time and delays by customer, ranking of debtors
Balanced Scorecard
Analysis of employment situation and fluctuation, including a number of employees, a number of lay-offs, a number of job positions by time and organizational units of an enterprise
Analysis of employment form structure
Analysis of absenteeism, including monitoring of current and unused leave use in relation to the holiday schedule, number of sick leaves, ranking of employees by type of absenteeism
Analysis and optimisation of work schedules
Multi-sectional analysis of working time
Analysis of labour costs by wage components, including overheads and bonuses
Preparation and review of the employee card, including the dynamics of salary changes, description of experience, trainings, analysis of the dynamics of KPIs defined in the employee evaluation card
Scheduling and optimisation of resources in service companies and medical personnel
sbi Explorer
is data exploring platform, offering a comprehensive and integrated set of analytical tools, developed to provide insight into business analysis results to wide range of users and allowing any user from any organizational unit to access current, self-service, relevant and useful information via the web interface. The platform allows combining data retrieved from many databases, applications, OLAP data sources and unstructured data sources into a single, unified view of corporate information. The solution is based on IBM technology. Appropriate selection of tools is based on pre-implementation analysis.
sbi Explorer implementation enables:
acceleration of business, analytical and data acquisition processes
easy, intuitive access to data
efficient data exploration in the extended and in-depth retail analysis model
over hundredfold faster response to inquiries
compression of physical data
unification of the environment, work space and information exchange
optimization of processes within the organization
introduction of self-service Business Intelligence and ad-hoc analysis in real time
building a solid foundation for the needs of advanced predictive analytics
precision and speed of reaction in changing environment
building sustainable competitive advantage
Products used:
IBM Integrated Analytics System (previously: IBM PDA, Netezza) - an efficient environment for loading, processing and storing large amounts of data for analysis. This accelerator enables exploration of reliable and business-friendly information in seconds.
IBM Cognos - is a tool for intelligent data analysis, enabling reporting, creating analyzes and dashboards for managers, supporting planning, budgeting and forecasting.
IBM SPSS - an intuitive tool for statistical analysis. It enables viewing data from various sources, formulating hypotheses, analyzing relations between variables, identifying trends, developing forecasts, prediction and recommendation.
IBM DB2 - is a relational database that provides huge flexibility, advanced possibilities of stored data compression and IBM BLU Acceleration technology. The column-oriented DBMS, patented compression, caching algorithms of big collections of data in RAM, mechanisms eliminating the need of creating indexes and a set of algorithms enabling parallel transferring of data collections without the necessity of referring to disc.
sbiSALE
Wieloprzekrojowa analiza dynamiki i struktury sprzedaży, w tym m.in. w przekroju na pozycje asortymentu, klienta, kanał sprzedaży z odniesieniem do cech transakcji sprzedaży, partii magazynowych i dokumentów zamówień
Raporty dziennej sprzedaży detalicznej, w tym średnia sprzedaż na paragonie wg struktury geograficznej
Analiza sprzedaży gazetkowej i sprzedaży marek własnych
Sales trends analysis by goods range
Indeks cenowy, porównanie ceny koszyka asortymentowego w przekroju na punkty sprzedaży z odniesieniem do wybranych punktów sprzedaży konkurencji
Numerical analysis
Performance analysis for marketing activities
Monitoring of promotion costs
Analiza rabatów w strukturze rodzajowej w odniesieniu do cen katalogowych, wskaźnik stopnia zagłuszania marży
Analysis of retrospective discounts
Monitorowanie współczynników lojalności klienta, w tym częstotliwość i wielkość zakupów w strukturze asortymentowej
Analiza ankiet i badań rynkowych
Analiza marży standardowej i wyniku ekonomicznego transakcji sprzedaży z uwzględnieniem rozliczonych kosztów zaangażowanego kapitału, kosztów logistycznych, kosztów transportu oraz udzielonych i otrzymanych rabatów retrospektywnych
Analizy efektywności działań sprzedawców, przedstawicieli handlowych, RSM, ASM, grup sprzedawców, w tym stopień realizacji targetów
Analiza rentowności punktu sprzedaży, grup asortymentu, produktów, kanałów sprzedaży i klientów
Analiza sprzedaży i rotacji asortymentu z ekspozycji
Analiza sprzedaży kuponowej oraz z walizek producentów
Analiza wyników boksów wystawienniczych, w tym wskaźniki sprzedaży i marży jednostkowej na pojedynczy fakt wystąpienia danego asortymentu w boksie
Udział sprzedaży do udziału w powierzchni
Stopień realizacji zamówień od klientów, w tym analiza sprzedaży utraconej z określeniem przyczyny i wartości utraconej marży
Analiza dynamiki i struktury należności w przekroju na klienta i przedstawiciela handlowego
Szacowanie wpływów gotówki w odniesieniu do transakcji sprzedaży
sbiLOGISTYKA
Dynamika i struktura obrotów magazynowych – w tym: wieloprzekrojowa analiza ilościowa i wartościowa przyjęć, przesunięć, wydań, zwrotów, dokumentów inwentaryzacyjnych
Dynamika i struktura zapasu – w tym m.in. stan zapasu partii w podziale na miejsca składowania, struktura wiekowa
Wskaźniki logistyczne: rotacja, dostępność, ciągłość, back orders, częstotliwość zatowarowania, koszt magazynowania, % wskaźnik reklamacji, wskaźniki wydajności, wartość rezerwacji, wypełnienie magazynu, analiza pracy
Braki w wydaniu – analiza relacji zachodzących pomiędzy wartością towaru zamówionego przez klientów i wartością towaru wydanego z magazynu
Raporty z kontroli skanerowych – liczba kontroli, błędy składających, błędy kontrolerów
Kontroling logistyczny – rachunek efektywności i wydajności transportu, dynamika i struktura kosztów transportu, rachunek wydajności magazynu, straty towarowe
Alokacja kosztów transportu na podstawie parametrów dokumentów transportowych lub/i zastosowanego modelu inżynierii tras
Zdolność wywozowa taboru w ujęciu wagowym i paletowym, w tym analiza przeładowania i stopnia realizacji pustych przebiegów
Analiza wydajności magazynu – wskaźniki wydajności ogólnej, kompletacji zamówień, przyjęcia dostaw, mediatora (boksu kasowego) i operacji wewnętrznych na magazynie
Dossier dostawcy – dane podstawowe, udział ilościowy SKU dostawcy, back margin, target, budżet marketingowy, udział SKU dostawcy w strukturze sprzedaży, wskaźniki – czas realizacji zamówień, % wadliwych dostaw
Stopień zgodności dostaw z zamówieniami, braki i nadwyżki w dostawach
Analiza wskaźnika Delivery Lead Time – czas realizacji zamówień od dostawców w odniesieniu do prognozowanych założeń dla poszczególnych pozycji asortymentu
Current value of overdue orders
Raporty zakupowe, w tym: analiza zapotrzebowania w oparciu o stan zapasu, zamówienia, dostawy w drodze, nadwyżki i braki, parametry zatowarowania asortymentu w przekroju miejsca składowania
Kategoryzacja asortymentu w strukturze grup ABC i XYZ
Analysis of the economic order value
Analysis of the introduction process of new links into the supply chain
Analizy porównawcze planowanych wysyłek, dostaw i załadunków
sbiPRODUKCJA
Generowanie ogólnych założeń dla szczegółowych planów produkcji w oparciu o prognozę sprzedaży, zamówienia klientów przy uwzględnieniu aktualnych stanów magazynowych
Production plan performance analysis
Wieloprzekrojowa analiza zleceń produkcyjnych, w tym analiza porównawcza rzeczywistego zużycia składników procesu technologicznego w stosunku do określonego zużycia normatywnego
Analiza czasu pracy i przestojów maszyn z dokładnością do zmiany roboczej i w przekrojach zlecenia produkcyjnego
Monitorowanie parametrów przypisanych do operacji technologicznych w poszczególnych marszrutach
Raporty wyników kontroli jakości z uwzględnieniem wielkości i przyczyny odchylenia od założonych norm
Wieloprzekrojowa analiza technicznego kosztu wytworzenia w przekroju na czas i składniki ceny wyrobu z uwzględnieniem związków rekurencyjnych w produkcji wielofazowej
Support for the calculation of the controlling Technical Production Cost, including allocation profiles for production costs
Kalkulacja ceny wytworzenia i ceny sprzedaży wyrobu gotowego
Kalkulacje ad-hoc progów rentowności wg zadanej ceny sprzedaży w oparciu o wybrany wariant kalkulacji ceny wyrobu gotowego
sbiFINANSE
Obsługa analiz w wielopoziomowej strukturze grupy kapitałowej
Analiza struktury i dynamiki sprawozdań finansowych w wybranym formacie (format statutowy, KPWiG, US GAAP, KNUiFE) w przekroju spółki i grupy kapitałowej
Mapowanie pozycji sprawozdań finansowych z danych księgi głównej i szczegółowych zapisów księgowych
Generowanie sprawozdań finansowych na podstawie wprowadzonych formuł mapowań z danych systemu źródłowego
Wczytywanie sprawozdań finansowych z arkuszy MS Excel, wprowadzanie danych do sprawozdań finansowych przy pomocy arkuszy roboczych
Automatyzacja procesu alokacji wartości not objaśniających do sprawozdań finansowych (w tym m.in.: struktura należności, struktura zobowiązań, szczegółowa analiza stanu i zmian w grupach środków trwałych)
Rejestracja korekt prezentacyjnych i konsolidacyjnych, rejestracja korekt kapitałów własnych oraz udziałów w spółkach zależnych, wyliczenie wartości firmy i kapitałów mniejszości
Automatyzacja procesu wyłączania transakcji wzajemnych w grupie kapitałowej
Handling of intergroup transaction balance register, generating discrepancies reports
Konsolidacja metodą pełną i proporcjonalną
Presentation by the equity method, handling dimension of segmentation
Analiza sytuacji majątkowej, w tym: dynamika i struktura pozycji aktywów i pasywów z odniesieniem do danych źródłowych (w tym struktura i dynamika należności, zobowiązań, zapasów)
Badanie stopnia dźwigni operacyjnej i finansowej
Profitability ratio, debt ratio analysis, liquidity ratio
Budowanie modeli na danych finansowych, w tym opcje prognozowania wyników finansowych
Analiza kosztów w strukturze rodzajowej w przekroju na jednostki organizacyjne przedsiębiorstwa
Analiza kosztów w układzie rachunku kosztów rzeczywistych, normalnych, planowanych i standardowych, w tym analiza odchyleń
Obsługa profili alokacji danych według zdefiniowanych kluczy podziałowych, w tym wsparcie dla procesu rozliczania kosztów metodą ABC
Time Driven Activity Based Costs statement
Budowanie układu oraz generowanie danych do wieloprzekrojowych i wielopoziomowych rachunków kontrolingowych, w tym m.in. analiza rentowności produktów, klientów, projektów i kanałów sprzedaży
Prowadzenie procesu budżetowania w formie scentralizowanej i rozproszonej
Kontrola wykonania budżetów, w tym obsługa opcji budżetowania elastycznego
Operacyjna analiza stanu i przepływu gotówki, generowanie wartości pozycji preliminarza gotówkowego
Analiza ryzyka portfela należności, średni termin zapłaty i opóźnienia płatności w przekroju klienta, ranking dłużników
Prezentacja kluczowych wskaźników w formie strategicznej karty wyników
sbiHR
Analiza stanu i fluktuacji zatrudnienia, w tym liczba zatrudnionych, liczba zwolnień, liczba etatów w przekroju czasowym i w strukturze jednostek organizacyjnych przedsiębiorstwa
Analysis of employment form structure
Analiza absencji, w tym monitorowanie stopnia wykorzystania urlopu bieżącego i zaległego w stosunku do planu urlopów, liczba absencji chorobowych, ranking pracowników według rodzaju absencji
Analysis and optimisation of work schedules
Multi-sectional analysis of working time
Analiza kosztów pracy w podziale na składniki płacowe, w tym narzuty na wynagrodzenia i premie
Przygotowanie i przegląd karty pracownika, w tym dynamika zmiany wynagrodzenia, opis doświadczenia, odbyte szkolenia, analiza dynamiki wskaźników KPI zdefiniowanych w ramach karty oceny pracownika
Grafikowanie i optymalizacja zasobów w firmach usługowych oraz personelu medycznego
sbiEXPLORER
sbi Explorer to platforma eksploracji danych, oferująca kompleksowy i zintegrowany zestaw narzędzi analitycznych, opracowany w celu zapewnienia wglądu w wyniki analiz biznesowych jak największej grupie użytkowników oraz samodzielny dostęp do aktualnych i przydatnych informacji za pośrednictwem interfejsu internetowego. Platforma pozwala łączyć dane pobierane z wielu baz, aplikacji, źródeł danych OLAP i źródeł danych nieusystematyzowanych w pojedynczy, ujednolicony widok informacji korporacyjnych. Rozwiązanie zbudowane jest w oparciu o technologię IBM. Odpowiedni dobór narzędzi dokonywany jest najczęściej w drodze analizy przedwdrożeniowej.
sbi Explorer implementation enables:
akcelerację procesów biznesowych, analitycznych i pozyskiwania danych
easy, intuitive access to data
wydajną eksplorację danych w rozszerzonym i pogłębionym modelu analiz detalicznych
over hundredfold faster response to inquiries
compression of physical data
ujednolicenie środowiska oraz przestrzeni pracy i wymiany informacji
optimization of processes within the organization
wprowadzenie self-service Business Intelligence i analizę ad-hoc w czasie rzeczywistym
building a solid foundation for the needs of advanced predictive analytics
precyzję i szybkość reakcji w zmieniającym się otoczeniu
building sustainable competitive advantage
Products used:
IBM Integrated Analytics System (previously: IBM PDA, Netezza) – wydajne środowisko ładowania, obróbki i przechowywania dużej ilości danych na potrzeby analiz. Akcelerator ten umożliwia eksplorację wiarygodnej i użytecznej biznesowo informacji w sekundach.
IBM Cognos – to narzędzie do inteligentnej analizy danych, umożliwiające raportowanie, tworzenie analiz i kokpitów menedżerskich, wspierające planowanie, budżetowanie i prognozowanie.
IBM SPSS – intuicyjne w obsłudze narzędzie do analiz statystycznych. Umożliwia przegląd danych pochodzących z różnych źródeł, formułowanie hipotez, analizę relacji między zmiennymi, identyfikację trendów, opracowywanie prognoz, predykcję i rekomendację.
IBM DB2 – to system zarządzania relacyjną bazą danych, którego głównymi zaletami są: ogromna elastyczność, wysokie możliwości kompresji przechowywanych danych oraz technologia IBM BLU Acceleration. To kolumnowe składowanie danych, opatentowana kompresja, algorytm buforowania dużych zbiorów danych w pamięci RAM, mechanizmy eliminujące konieczność tworzenia indeksów oraz zestaw algorytmów pozwalających na równoległe przetwarzanie zbiorów danych bez konieczności odwoływania się do dysku.